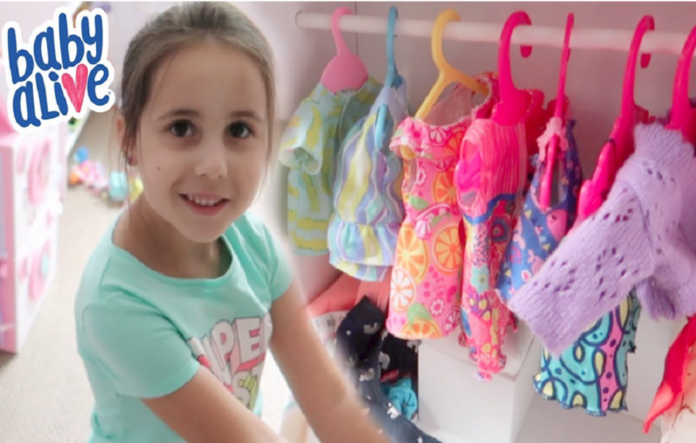 One of the best ways a parent can keep their children happy every time is by providing them with quality realistic toys that reflect real-life activities. If you want to fascinate your child, give them dolls that are "alive" because they make playtime activities look real. This particular kind of engagement will help them explore real-life concepts and ideologies. The introduction of baby alive dolls in 1973 by Hasbro was a mind-blowing innovation that positively impacted the realm of joy for children across the world.
What Is a Baby Alive Doll?
A baby alive is a doll that does all the baby activities, including feeding, drinking or even messes and sometimes wets their clothes. It sounds crazy, right? Did you know that this type of doll wears outfits just like a real baby does? Well, there are beautiful baby alive clothes that will amaze your children because they provide a perfect extension of them.
Why Should You Keep Your Baby Alive Dressed Up?
It might look simple and basic to dress up a doll, but for some parents, it is an early learning chance for their children. Example changing diapers and even skills on how to do tiny buttons. Baby alive clothing is an essential aspect in this case. If a child can choose the best outfits and dress up a doll, they will also learn to dress themselves appropriately. The more they repeat this practice, the more skills they gain.
When you dress up your toys well, it becomes a great way to make your children stylish. When it comes to matching colours or combining outfits, they will understand what clothes they will need in a particular environment at any given moment. For instance, your child will know that on cold days, their baby alive will need something heavy to keep them warm. In addition, when a child can dress a doll, it will build their confidence which is an excellent benefit to your children.
The Role of Clothing in Baby Alive Dolls to Children
Early exposure to fashion and clothing to children will distinguish between male and female clothes. A child will understand that there are specific clothes for specific genders, and therefore when choosing a dressing code for their dolls, they will consider that.
How to Keep Baby Alive Clothes
How you keep your baby alive clothes will determine how long they will last. You can place doll clothing into bags for storage instead of mixing or throwing them into containers. Dividing them into types will keep them neat and well organized. You can also purchase small hangers for your doll clothes, and if an empty closet, you can line them inside in an organized manner.
If you wonder where you can get baby alive clothes, aliexpress.com is the online store you are probably looking for. Quality and attractive clothes will give your children a wonderful experience with baby alive dolls.