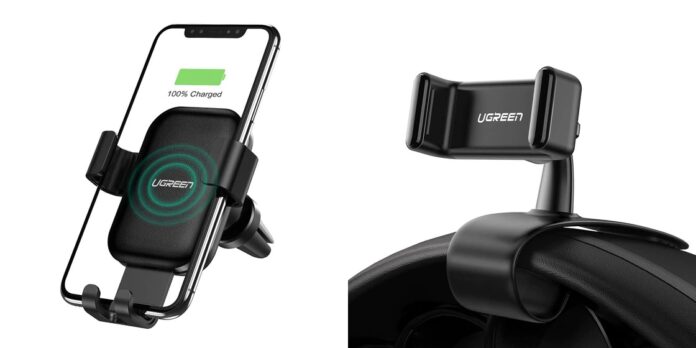 Smartphones are much more than just a phone, they entertain us, keep us company, and even aid us when we get lost. Although there are strong rules against the use of mobile phones in vehicles, there are endless reasons why you should be able to use your phone while driving. As a result, you must ensure that your phone is safely and securely mounted to the car. Car Mounts for Smartphones are of different types and also of different companies.
This article will guide you to get a deeper knowledge about the advantages of car mount for smartphones. Read on to discover more about why a Smartphone Car Mount is a good purchase.
Advantages Of Car Mount For Smartphones
Car Mounts will be very much helpful during your long trip. You can attend or make an emergency call while driving, can watch videos or shoot videos during your trip, and you can also keep it in a safe place during navigation as well which makes it more convenient to use and make your trip stress-free.
1. You Can Place Your Phone At Tough Spots
The major use of Car Mounts come into consideration in most emergency situation. If you are not having a Car Mount then it will be more difficult for you to place a call or do anything which should be done at that moment. With the help of Car Mount, you can place your phone in tough spots easily without facing any kind of disturbances or issues.
2. Helps Easy Navigation
It's critical to be able to see your navigation maps when driving in an unknown location. Mounting your phone to your car's windshield or dashboard or wherever you are convenient using Car Mount makes this simple and frees up both of your hands to handle the steering wheel.  A cell phone mount is indeed very much helpful for individuals who need to utilize GPS navigation, particularly taxi drivers who need to maintain track of their travel. Not just taxi drivers, Car Mounts for Smartphone will be beneficial for every individual to keep tracking, and allows them to find directions without any hustle.
3. Makes Using Phone Convenient
You can use your phone in a more convenient way if you own a Car Mount which also helps in less distraction since it's not directly in the hands of the driver. When driving, however, communication through mobile phones must be done hands-free, thus keeping your phone in a convenient location is essential.
4. Can Easily Shoot Videos Of Your Trip
Shooting videos while going on a trip will be most the travelers one of the favorite thing to do. But in most cases, it will be difficult to shoot a video without a proper stand. Car Mount for Smartphones is helpful in both cases to protect your phone from falling down and to shoot the video with perfect stability. If you're an enthusiastic travel vlogger, then the Car Mount for Smartphone will be a good option, not just to shoot videos, you can also consider going live and showing your followers the world through your eyes! You can shoot videos wherever you go with ease using the Car Mount which makes driving also easier.
Conclusion
Whatever the reason for the purchase, a Car Mount for your Smartphone is a useful device to have in any vehicle. Choosing a Car Mount for your Smartphone is a very personal process, and the final decision is always up to the individual. It will undoubtedly aid in the protection of your mobile phone.  Grab one soon to keep yourself stress-free and others on the road safe!